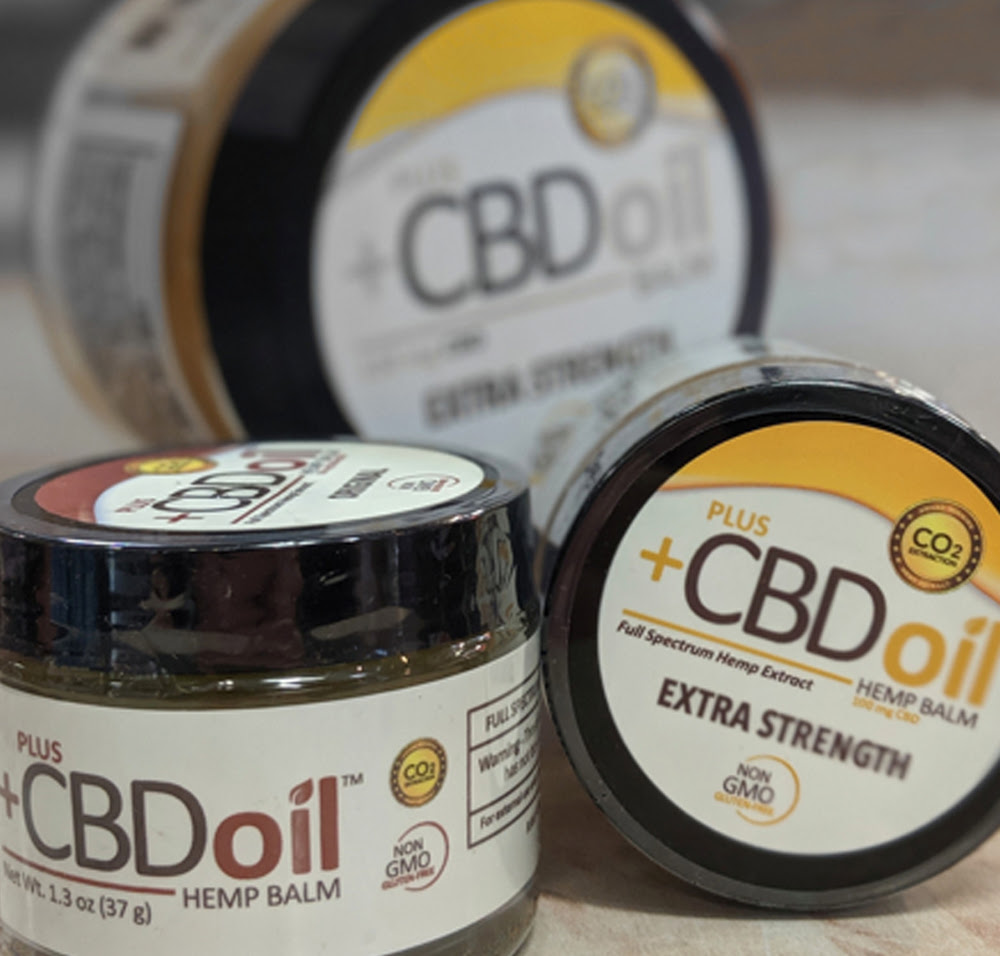 We have CBD (Cannabidiol) products on our shelves again! Well, we have hemp-derived topical CBD products on our shelves. You have probably seen CBD oils and other CBD products advertised in all sorts of places. You may have also noticed that we removed all CBD products from our shelves in early 2018. There IS a reason they left our shelves for over a year and have only just returned as topical products. We thought you might like to know why. 
First off, we are proud and honored to be your trusted source for your health and beauty needs. The last thing we ever want to do is remove a product from our shelves that you rely on. When it comes to CBD, it is simply a legality issue and we have chosen to make sure to comply with the law. 
Here is what we know. The 2018 Farm Bill allowed for the growing of industrial hemp as an agricultural product. Industrial hemp is the plant Cannabis sativa L. with delta-9-THC concentrations below 0.3%. CBD or Cannabidiol is a substance derived from cannabis plants that does not have psychoactive effects. From there we run into an issue between CBD products that are applied to the skin, which are not regulated by the FDA, and products that are for consumption, which are. 
According to the Michigan Department of Agriculture,"Products derived from industrial hemp, including CBD oil, fall under several different categories. Any substances that will be added to food, drink, animal feed, or marketed as dietary supplements must first be approved by the U.S. Food and Drug Administration for that intended use. At this time, the FDA has not approved CBD for use in food, drink, animal feed or as a dietary supplement. Therefore, it's currently illegal to add CBD into food, animal feed products or drinks or dietary supplements." 
So what does all this mean? Basically, if a product that contains CBD is intended for consumption, it is illegal to sell in Michigan because CBD products are not approved by the FDA. So until the FDA approves CBD products for consumption, you will not find any supplements or food products that contain CBD on our shelves. What we are really excited about is that it IS legal for us to carry topical CBD products and they are back on our shelves. 
Make sure to check out +Plus CBD oil hemp balm. We have their regular and extra strength balms on our shelves. Here's what they have to say about their products, "CBD Oil Balm is made using full spectrum hemp extracts from naturally grown agricultural hemp. From Seed to Shelf™ we at PlusCBD™ Oil ensure to provides the quality, purity and consistency that people rely upon and trust." 
We hope that this helps clear up some of the whats and whys around CBD oil. As soon as we know more, you will too! In the meantime, enjoy the balms and see you at the stores!